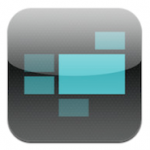 Vuemix is a great free app to view several videos all at the same time. We have used it on iphone and ipad to view movie trailers then choose which one you want to watch more of. Vuemix is easy to use and it has some really cool features. The videos stream well with no problems thanks to how the app uses the latest Cloud computing technology to show up to 9 videos at once.
Yes, all the major search engines like Google and Yahoo crawl the web for videos but Vuemix is superior because it crawls the web and quickly indexes new content, searching for the videos and then categorises them. It's really quite complicated how it happens!
Vuemix searches are done the same way that you would do a text search; you browse through the search results and choose the videos you want to watch.
One of the things we liked best about Vuemix in our office was that you can share your own video 'mix' with your Facebook friends. We had quite a competition going on as to who could create the best 'mix'.
Try Vuemix for yourself, you will be surprised how often you use it.
Visit  https://itunes.apple.com/us/app/vuemix-video-browser/id546935048?mt=8
Subscribe to our youtube channel at Youtube.com/Hotmacapps for all the latest app reviews. See more details on this app in our video review below.